Nothing beats nice big windows replacement units that give the outside views and lets in natural light. Old windows can be annoying to look at because they reduce the home's beauty, comfort and increase the energy bills over time.
Some homeowners choose to replace their windows because their current ones are warping and denting, reducing the home's curb appeal and ultimately its value. Another reason for replacement is to install energy-efficient windows to reduce energy bills or install a new style to improve the home's curb appeal. Click here for more information about replacement windows.
Material
The most common windows replacement units are wood, vinyl, and fiberglass. Each of these window materials offers distinctive characteristics and benefits. However, they also have their downsides and comes at varying prices. Let's look at each:
1. Vinyl
Vinyl replacement windows are very affordable, and they require low maintenance costs. They are durable and sturdy, providing enough security to the home. Homeowners also prefer these windows because of their energy efficiency, which leads to low energy bills.
Although vinyl windows are easy to maintain, they come in limited colors, and the window can also not be repainted.
2. Fiberglass
Fiberglass windows have similar characteristics to those of vinyl. The materials are sturdy and durable, and it is also energy efficient. Fiberglass windows are expensive to buy but do not have maintenance costs. When they get dirty, these windows can be cleaned using a dumb cloth.
3. Wood
Wood is another common material, and it is because of its natural look. Wood replacement windows have a natural wood grain finishing that gives the window its beauty. The material is sturdy and durable, and it is energy efficient. Wood is expensive to buy and maintain because you need to stain it regularly to keep it in shape.
Installation
A poorly installed window will not perform as it should. You can choose to DIY the window installation, but it is advisable to do so only if you have the skills and experience. Otherwise, you can contact a professional installer to do the work for you.
The two methods of installation are full-frame and pocket installation. Full-frame installation is when the installer removes the entire window together with the frames. This is a good idea if your windows and the frames are worn out.
For pocket installation, the installer installs the new window on the old frame, depending on its condition. This happens in cases where the frame is in good shape, but the window is destroyed.
Style
The type you choose depends on how you want your window to look, the climatic region, and the room's purpose. For example, rooms like toilets and bathrooms need small awning windows replacement units with tinted glass for ventilation.
Glazing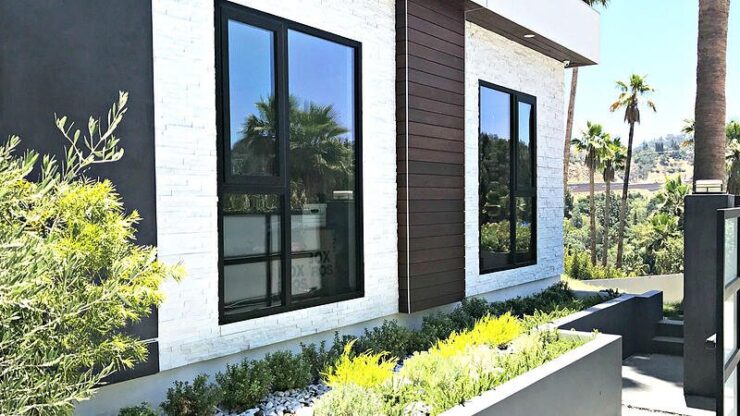 Are your curtains and carpets fading? This is because they are directly hit by UV light. Choose a tinted glass or one with a Low-E coating. This reflects the light and prevents the entry of UV rays.
of your home
In addition to looking at the style of the window that you will get, it is equally important that you pay attention to the style of your home too. The windows should complement the architectural design of your home.
If you have a traditional-style home, the Victorian design windows will go best with it. Likewise, a modern design will need classical touch. There is no limitation to the designs of windows available in the market. Therefore, you should not compromise on any style that someone offers you. Instead, you should look for the right design and get it.
Quality certification
Usually, we do not ask for a quality certification while making a home or buying windows and designs. And if you do not ask for this, it is highly possible that you might get a substandard product. Therefore, it is important that you find a reliable person and not only that, you should ask for his certifications. This will ensure that the supplier is authentic.
Furthermore, if you haven't asked for the supplier, you still have time. When you are getting the windows, you should ask for their quality certification. Irrespective of the design and material, original products come with their quality certificate. Therefore, the supplier will provide you that.
This certificate is not only for your mental satisfaction but also for a guarantee. It shows that the windows will remain intact and perfect for the specified time period. So if you encounter any fault during this time, you can ask for replacement or compensation.
Energy Efficiency
This is another important aspect to consider when buying a window replacement. The purpose of windows is no single. They are meant to improve aeration during the cleanup, allow sunlight to enter the room. Likewise, they will prevent temperature differences during extreme weather.
If the windows are perfectly close, the air conditioner or heating system will act without any pressure. However, if the windows fail to close completely, the external weather will significantly affect the internal temperature of your room. This will increase energy consumption and put stress on your air conditioner and heating system.
Consequently, you will have to pay more on energy bills. Therefore, the new designs are materials are meant to provide energy efficiency. So if you want to cut down your energy bills, you should ask for this feature too.
Installation services
If you are an active worker and do most of the renovation work all by yourself, you can install windows. However, it mainly depends on the design of your windows. If they require special installation, you will need a relevant service provider. There are materials and designs that are not simple to handle.
So do check that whether the replacement is DIY suitable or not. You can carefully try installing them and if it seems possible you try it yourself. However, in case of any trouble, you should ask your supplier. He will let you know if the installation process is as simple or not.