With roots in America, western-style furniture is a traditional and vintage style. There are many reasons to admire such furniture, whether captivated by its timeless beauty or collecting and displaying them as part of one's house decor. People have a particular appreciation for and attraction to Western-style because of its traditional and rustic charm.
People are keen to replicate their homes since Western-styled furniture is connected to luxury and elegance. Western design is currently regarded as a fashionable method to distinguish one home from others rather than the ordinary modern decor. Western style is undoubtedly popular in home design trends, whether through Western elements and decor or fully themed furnishings. You can find on this site more information on western leather couches.
Creating A Rustic Charm With Western Style Furniture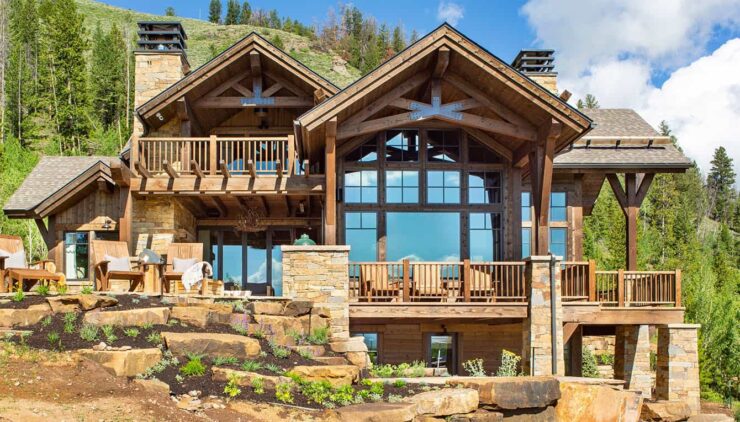 There are many ideas to design one's ideal home, whether one wants a traditional Western appearance or something more rustic and contemporary. Follow these pointers to choose one's preferred style:
1. Pick A Fantastic Color Palette
The selection of colors is crucial when designing rustic and Western decor. Light brown, beige, and white are neutral hues that promote calmness while allowing for a hint of rustic touch. Choosing a neutral shade will make it simple to change the design and gradually include new items with rustic and Western influences. Additionally, neutral hues help draw attention to the rustic wood furniture and make it stand out. If one wants to give the walls a splash of color or texture, this can help tie the decor together.
2. Add Natural Textures And Elements
The rustic Western style will be warm and inviting, with natural textures and features added. Pick some woven baskets, solid wooden furniture with a distressed wood finish, and textured bedding.
Incorporate other organic components for a sense of design, such as driftwood, plants, animal products or hides, antler chandeliers and some form of a steer skull. These organic materials and Western accessories give the space texture, warmth, color, and a distinct, welcoming ambiance.
3. Statement Pieces Are Excellent Options
A rustic wood bed frame is a statement piece that can make a bedroom's main point stand out. A rustic wood bed frame instantly creates a welcoming, cozy atmosphere in a bedroom, and the natural wood tones can be contrasted with a wide range of other colors. Remember that a bed frame will be in style and useful for many years.
4. Use Rustic Western-Style Furniture And Accents
For bedroom décor, bed frames, sleigh beds, or four-poster beds with a king bed in a rustic and Western style are quite traditional. Additionally, rustic dressers, bookshelves, or end tables made of wood or metal provide the bedroom with a classic, timeless feel.
There are various choices, including beds of various sizes, such as queen, full, twin or king, and bunk beds. Make sure to include a wooden headboard to finish the design, regardless of the style or size of the bed.
One can choose furniture from sustainable timber sources for a more contemporary and rustic feel. This will support a sustainable lifestyle while preserving the rustic decor's natural attractiveness. Rustic metal bedroom sets with a distressed appearance are also very popular for unwinding after a hard day's work. One could add a leather footboard and headboard with nail head decorations at the foot of the bed for a truly distinctive piece of Western bedroom furniture.
5. Use Cowhide And Leather For Accents And Upholstery
The best materials for a rustic western look are cowhide and leather (or synthetic leather). These materials can be used for accents and upholstery to give the space warmth and texture.
To give the space a more traditional Western appearance, utilize leather accent items, cowhide rugs, and seven and throw pillows. One can also add a leather chair to the space to give it a hint of rustic design.
6. Include A Sliding Door Or A Barn Door
Using a sliding or barn door into the closet or room is common. This kind of door can divide two sections, seal off the entire bedroom, and give a rustic character.
It can also be readily embellished with wooden knobs, rope handles, and Western-style knobs for an even more authentic appearance. These accessories will give a distinctive touch, whether one likes a traditional barn door type or a more contemporary sliding door.
7. Gorgeous Western Lighting Fixtures
Use Western-style lighting to finish the theme of the home. Bedside, floor, and ceiling lights in a rustic style can be utilized to provide a distinctive and rustic feel. This fantastic method gives the room a distinctly Western vibe and rustic flair.
8. Earth-Tone Color Schemes
The beautiful thing about earthy colors is that they are always in demand which is why they are so popular now. Consider rich terracotta hues, deep forest greens, and deep burgundy. These rich colors are ideal if one wants to design an opulent sanctuary inside the house.
These hues convey warmth giving any living space a welcoming and cozy ambiance. One surefire approach to guarantee that the living space will remain comfortable for years is to choose earthy color schemes.
9. Country-Style Gallery Walls
A rustic wall should be at the top of the list if one wants modern rustic ideas that stand out. It's not only a wholly original concept that one won't find in any house; it's also a fantastic way to express one's sense of style and individuality.
Adding significant artwork, family portraits, or even vintage prints to the gallery wall will liven up any space. These items look stunning when contrasted with the wood textures and large floor vases. It's like having a tiny art gallery within the house.
One must look for visual representations of the setting required to create paintings and photographs. For a vintage feel in the living space, hang them in various hues and designs on the wall. Feel free to experiment.
Conclusion
Western furniture rustic decor ideas can provide a distinctive atmosphere to any home and are a terrific way to switch up the usual décor. There are countless alternatives, from a more modern interpretation with bright highlights and patterns to a more conventional Western appearance with leather and wood. One can construct a stunning western bedroom that is both lovely and rustic with the appropriate furniture, decor, and smart design.