#1 to #5: Kanye West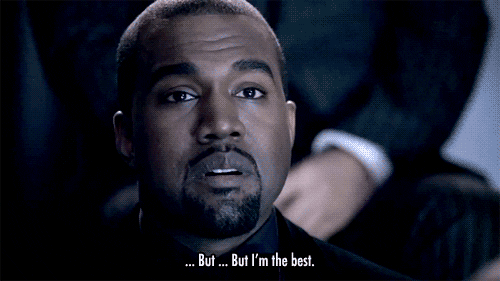 At the Glastonbury 2015 music festival in Britain last weekend, Kanye West decided to try his hand at singing one of the most beloved, most covered and iconic rock songs ever written – Bohemian Rhapsody by Queen.
He forgot most of the words to the song.
He sucked.
What made his "performance" an embarrassment to himself, his family and everyone else who has ever been associated with him is that it was insincere and pretty much a big insult to the late Freddie Mercury, who wrote the song.
And to think that West did so well at the festival before that, delivering his own hits like Stronger, Touch The Sky and All Of The Lights at the Pyramid Stage, the most coveted area for artistes and fans alike at Glastonbury.
Oh well.
Here are 5 people/groups – in no particular order – who have attempted to perform Bohemian Rhapsody in public and succeeded. Or at least, did better than West.
#1. Gay Men's Chorus Of Los Angeles (10 points for you if you notice a Saruman look-alike in the choir)
#2. Adam Lambert
#3. Elton John and Axl Rose
#4. Jesse from The Voice: Kids (Italy)
#5. Son Seung Yeon from Immortal Songs (South Korea)
---
THE HORROR ⇓
#ByeKanye