The Whoopi Goldberg musical comedy Sister Act is to receive a third film courtesy of the scriptwriting pair behind Legally Blonde.
Goldberg had starred in Sister Act (1992) and Sister Act 2 (1993) as a club singer who disguised herself as a nun, helping transform a convent and an underperforming school respectively.
Kirsten Smith and Karen McCullah Lutz saw their 1999 Shakespeare adaptation 10 Things I Hate About You earn US$53mil (RM193.45mil) and go on to establish Julia Stiles, Joseph Gordon-Levitt and Heath Ledger.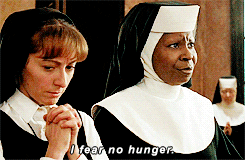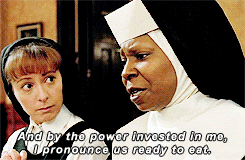 Legally Blonde followed to critical and commercial success in 2001; Smith and Lutz were two-thirds of the writing team behind 2009's US$205mil (RM748.25mil) box office romcom The Ugly Truth.
While Disney has not revealed whether Goldberg would be asked back in some capacity for the new Sister Act, it's Allison Shearmur of January's Cinderella who is already attached as producer.
More recently, Universal Pictures' May release Pitch Perfect 2 demonstrated that audiences still appreciate well-made musical comedy romps. – AFP Relaxnews