Dracula gets a grandson!
Dracula and friends are back for more in the first teaser trailer for Sony Pictures Animation's Hotel Transylvania 2, starring Adam Sandler and Selena Gomez.
The film picks up with Dracula being a grandfather to a half-vampire, half-human grandson and opening up his monster-exclusive hotel to human visitors, and daughter Mavis is about to get some culture shock of her own when she meets her human in-laws.
As Dracula enlists his monster friends to put baby Dennis through monster training, he's about to get a surprise visit from his own old-school dad, Vlad.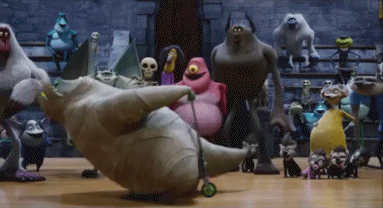 Genndy Tartakovsky is back at the helm with a script by Robert Smigel. Joining the cast this go-round is Mel Brooks.
Hotel Transylvania 2, produced by Michelle Murdocca and executive produced by Sandler, Allen Covert and Ben Waisbren, is set to open on Sept 25 in the United States. — Reuters