Bringing you updates on the 2015 Golden Globe Awards.
The 2015 Golden Globe Awards is currently taking place in Hollywood, Los Angeles. Here are some things that have happened so far.
Amy Poehler, who co-hosts the event with Tina Fey, made a Bill Cosby joke. "In Into The Woods, Cinderella runs from her prince, Rapunzel is thrown from a tower for her prince and
Sleeping Beauty just thought that she was grabbing coffee with Bill Cosby," she said.
The duo also poked fun at George Clooney, who is the recipient of this year's Cecil B. DeMille award.
"George Clooney married Amal Alamuddin this year. Amal is a human rights lawyer who worked on the Enron case, was an advisor to Kofi Annan regarding Syria and was selected for a three-person UN commission investigating rules of war violations in the Gaza strip.
"So tonight, her HUSBAND is getting a lifetime achievement award," said Fey. Clooney and Amal were shown laughing out loud at their table, along with everyone else.
Fey also talked about Steve Carell and make-up, saying that while it took the actor two hours to look like his character in the movie Foxcatcher, it took Fey three hours to "prepare for my role as a human being."
Do check in with us from time to time to find out who's winning what award, which celebrities are taking selfies, which actor/actress has (or might have) a waldrobe malfunction and whether or not an actor/actress is drunk or sober.
Update: Prince came on stage to present the award for best original song, which went to Glory, the theme to Selma. Rapper Common, who shares the award with John Legend, said: "Now is our time to create a better world, Selma is now."
| | |
| --- | --- |
| Joanne Froggatt | Billy Bob Thornton |
Update: Jared Leto gives a #CharlieHebdo shout out by saying, "To our brothers and sisters in France: Our thoughts our prayers our hearts are with you tonight."
Update: Clooney, in his acceptance speech, mentions his wife. "Amal … I couldn't be more proud to be your husband." Awwww….
Backstage, he tells reporters that he's wearing his wedding tux.
Update: Ruth Wilson, who wins best performance by an actress in a television series (drama) for The Affair, describes co-star Dominic West's buttocks as "… something of great beauty."
List of nominees (winners in bold):
Best motion picture – drama
—->> Boyhood
Foxcatcher
The Imitation Game
Selma
The Theory Of Everything
Best performance by an actress in a motion picture – drama 
Jennifer Aniston: Cake
Felicity Jones: The Theory Of Everything
—->> Julianne Moore: Still Alice
Rosamund Pike: Gone Girl
Reese Witherspooon: Wild
Best performance by an actor in a motion picture – drama 
Steve Carell: Foxcatcher
Benedict Cumberbatch: The Imitation Game
Jake Gyllenhaal: Nightcrawler
David Oyelowo: Selma
—->> Eddie Redmayne: The Theory Of Everything
Best motion picture – comedy or musical
Birdman
—->> The Grand Budapest Hotel
Into the Woods
Pride
St Vincent
Best performance by an actor in a motion picture – comedy or musical
Ralph Fiennes: The Grand Budapest Hotel
—->> Michael Keaton: Birdman
Bill Murray: St Vincent
Joaquin Phoenix: Inherent Vice
Christoph Waltz: Big Eyes
Best performance by an actress in a motion picture – comedy or musical 
—->> Amy Adams: Big Eyes
Emily Blunt: Into The Woods
Helen Mirren, The Hundred-Foot Journey
Julianne Moore, Map To The Stars
Quvenzhané Wallis: Annie
Best performance by an actress in a supporting role in a motion picture
—->> Patricia Arquette: Boyhood
Jessica Chastain: A Most Violent Year
Keira Knightley: The Imitation Game
Emma Stone: Birdman
Meryl Streep: Into The Woods
Best performance by an actor in a supporting role in a motion picture
Robert Duvall: The Judge
Ethan Hawke: Boyhood
Edward Norton: Birdman
Mark Ruffalo: Foxcatcher
—->> JK Simmons: Whiplash
Best director
Wes Anderson: The Grand Budapest Hotel
Ava DuVernay: Selma
David Fincher: Gone Girl
Alejandro Gonzalez Innarritu: Birdman
—->> Richard Linklater: Boyhood
Best screenplay
Wes Anderson: The Grand Budapest Hotel
Gillian Flynn: Gone Girl
—->> Alejandro Gonzalez Inarritu: Birdman
Richard Linklater: Boyhood
Graham Moore: The Imitation Game
Best foreign language film
Force Majeure Turist (Sweden)
Gett: The Trial Of Viviane (Israel)
Ida (Poland/Denmark)
—->> Leviathan (Russia)
Tangerines Madanriinid (Estonia)
Best animated feature film
Big Hero 6
The Book of Life
The Boxtrolls
—->> How To Train Your Dragon 2
The Lego Movie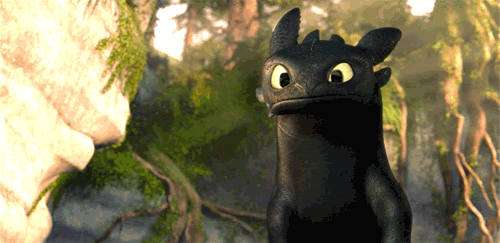 Best original song
Big Eyes, Big Eyes
—->> Glory, Selma
Mercy Is, Noah
Opportunity, Annie
Yellow Flicker Beat, The Hunger Games: Mockingjay — Part 1
Best original score
—->> Johann Johannsson: The Theory Of Everything
Alexandre Desplat: The Imitation Game
Trent Reznor & Atticus Ross: Gone Girl
Antonio Sanchez: Birdman
Hans Zimmer: Interstellar
Television
Best television series – drama
—->> The Affair
Game of Thrones
Downton Abbey
The Good Wife
House Of Cards
Best performance by an actor in a television series – drama 
Clive Owen: The Knick
Liev Schreiber: Ray Donovan
—->> Kevin Spacey: House Of Cards
James Spader: The Blacklist
Dominic West: The Affair
Best performance by an actress in a television series – drama
Claire Danes: Homeland
Viola Davis: How To Get Away With Murder
Julianna Margulies: The Good Wife
—->> Ruth Wilson: The Affair
Robin Wright: House Of Cards
Best television series – comedy
Girls
Jane The Virgin
Orange Is The New Black
Silicon Valley
—->> Transparent
Best performance by an actor in comedy series
Louis CK: Louie
Don Cheadle: House Of Lies
Ricky Gervais: Derek
William H. Macy: Shameless
—->> Jefferey Tambor: Transparent
Best performance by an actress in a television series – musical or comedy
Lena Dunham: Girls
Edie Falco: Nurse Jackie
Julia Louis-Dreyfus: Veep
—->> Gina Rodriguez: Jane The Virgin
Taylor Schilling: Orange Is The New Black
Best performance by an actress in a miniseries or motion picture made for television
—->> Maggie Gyllenhaal: An Honorable Woman
Jessica Lange: American Horror Story: Freak Show
Frances McDormand: Olive Kitteridge
Frances O'Connor: The Missing
Allison Tolman: Fargo
Best performance by an actor in a miniseries or motion picture made for television
Martin Freeman: Fargo
Woody Harrelson: True Detective
Matthew McConaughey: True Detective
Mark Ruffalo: The Normal Heart
—->> Billy Bob Thornton: Fargo
Best performance by an actress in a supporting role in a series, miniseries or motion picture made for television
Uzo Aduba: Orange Is The New Black
Kathy Bates: American Horror Story: Freak Show
—->> Joanne Froggatt: Downton Abbey
Allison Janney: Mom
Michelle Monaghan: True Detective
Best performance by an actor in a supporting role in a series, miniseries or motion picture made for television
—->> Matt Bomer: Normal Heart
Alan Cumming: Good Wife
Colin Hanks: Fargo
Bill Murray: Olive Kitteridge
Jon Voight: Ray Donovan
Best miniseries or motion picture made for television
—->> Fargo
The Missing
The Normal Heart
Olive Kitteridge
True Detective
Photo sources: EPA and AFP
Related story: