The spring is here, and this is the time when we decide that we've had enough of the winter clutter, and we want to have a better home and more living space. We all have too many items, and we all don't use more than one-third of the goods that can be found in our homes. Starting from all the clothes that we don't wear because they are too small, too big, or just worn out, up to the furniture that needed to be replaced many years ago. We need to get rid of all those things, but just throwing them in the garbage is not an option. The best thing you can do is rent a dumpster, and here we are going to tell you how much it costs to rent this unit for your spring cleaning.
How to choose the right one?
The first thing that you need to think about is which type of dumpster is the right one for your needs. When you start researching these units, you will see that they vary in size, and it would not make sense for you to rent the biggest one if you are not going to use it all.
The smallest option that you have is probably the two cubic yard one, however, this may be smaller or bigger depending on your location and the services available there. These units are mostly used by families that don't have that many things to throw away, and they are the perfect option if you want to get rid of just several things that take up space in your house or garage. Note that this size is still not too small, so you don't have to worry that it's not going to fit your old couch or armchair along with some of your other items.
If the first option seems too small for you, then you might want to consider getting a unit that holds about ten cubic yards. This s the model that most homeowners go for since it leaves you enough room for all of the things you own, along with some other random items that have been lying in your home for longer than you care to admit. These units are big enough to fit pretty much any type of furniture, and you can also include kitchen cabinets or old appliances like your fridge or your washing machine.
The biggest option that is available in most of the services is the 40 cubic yard dumpster, and this is a huge unit, so make sure you actually need it before you choose to rent it. It can fit anything and everything, and it is the best option if you are moving and want to get rid of everything, or if you are remodeling your home, so you need to get rid of not only the items that you have in your home but also the waste that came with the remodeling of your property. These models are not as popular as the other items, so make sure you understand the size of them before you choose to get them.
For more information on the sizes of these dumpsters, as well as the costs and purposes of the units, you can visit hawaii-equipment.com/dumpster-rental-maui.
Another thing that you have to pay attention to is the residential or commercial use. The former is usually acquired by homeowners or other individuals that want to just clean their houses or their private properties, and the latter is most commonly rented by companies that want to get rid of any construction waste and other items that have been left after demolishing a building, cutting wood, or any other similar job.
How much do they cost?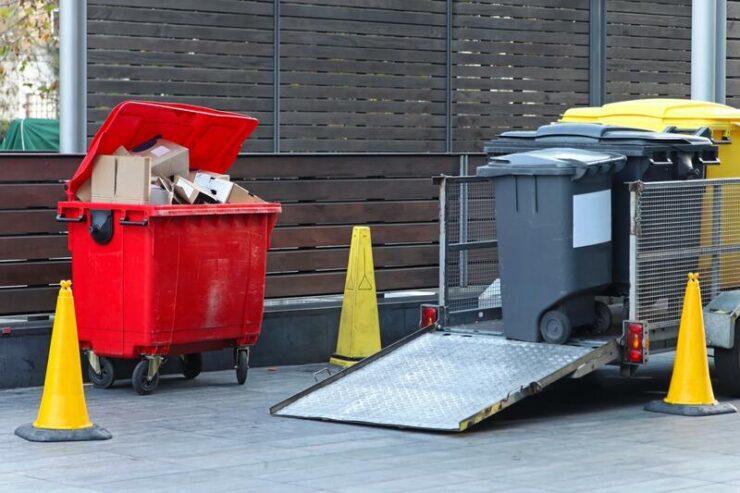 This is a pretty complex question, and the costs will depend on many things, starting from your location and the services available there. It also depends on how long you are going to keep the unit, as well as its size. According to the statistics, the average is about 350 dollars for renting a medium-sized dumpster for a week.
The range that you can get all the units with is between 50 and 1200 dollars, and since this is a huge difference, you need to know what your options are. If you want to go with the smallest option available which is about one or two cubic yards, then it should cost between 50 and 100 dollars per week.
The ten-yard dumpsters usually start at around 250 dollars and they can cost up to 650 dollars, depending on your location and the exact service that you use. You can find the 20-yard ones for as little as 300 dollars, but they can also cost close to 800 in some states. When it comes to the popular 30 cubic yard units, they also start for as little as 300 dollars, and they go up to the north of 900 in some of the areas. Finally, the most expensive and the biggest option are the 40 cubic yard models that start around 350 dollars, and they can cost you even more than 1200 dollars.
Note that some of the companies will offer in-between models like the 15 cubic yard dumpsters, and you can see this information on the website of your preferred rental service. Know that not every place is going to offer the smallest or the biggest options, so you should have an idea of what you are looking for before you go searching for the right service for your needs.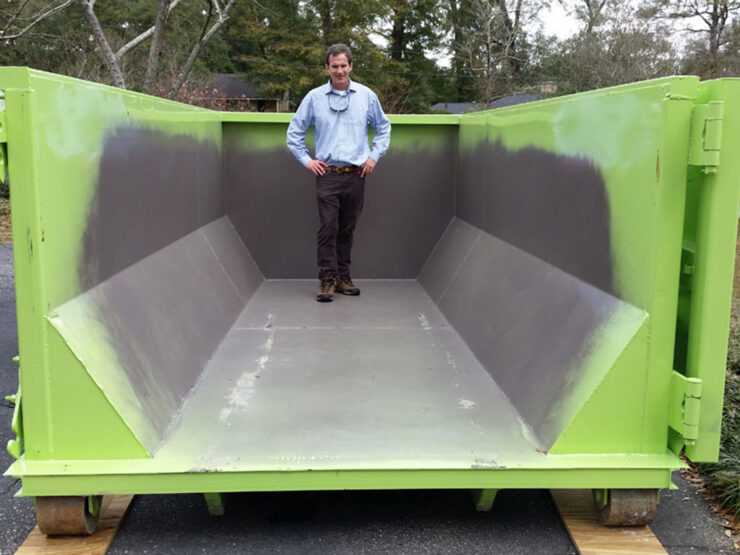 As you can see, the prices of these models can vary in price greatly, so the best thing you can do is call the services that are available in your area, tell them what you are looking for, and ask them for a quote. They will tell you how much they require for a specific unit, and they will also tell you how much you will need to pay depending on the timeline. This can help you easily compare places and see which one offers you the best conditions. Make sure you do your research beforehand so you don't end up paying twice as much for the service.