Debt collection is the process through which a debt collection company or agency seeks to collect payments that are past their due date from debtors. Lending companies, banks, or financial institutions would usually hire the services of these agencies or companies to help them collect what they are owed by recalcitrant borrowers.
Before lenders contract these agencies, however, they must have exhausted all the avenues that they have to persuade the borrower to pay their debt. Every country has its debt collection regulations and a lender is expected to comply with them before initiating or implementing a collection case. In this article, we will share tips on how to refinance this kind of debt so stay with us.
Important Facts to Note
If you are in a situation where your outstanding has been transferred to a collection agency, it can be very stressful. You will most certainly be inundated with calls, messages, and emails. Some of these calls may not be pleasant and some may be out rightly threatening.  So how will you resolve this issue? Before we go ahead to give you tips on how to refinance a debt that has gone to debt collection, there are important facts that anyone who has an outstanding loan should bear in mind. They are as follows:-
It Will Cost You More for Legal Recovery of the Debt You Owe
If you have a loan that you are servicing, you need to ensure that you do not default. It is best that you start seeking refinancing if repayment gets tough then wait for your creditor to initiate the legal recovery of their funds. Here's why:
If by the end of the 14 days deadline that your creditor gave, you have not paid off your debt, they will initiate legal recovery. In countries like Norway, an 8.75% interest will accrue to whatever sum you owe. If it is a loan or a credit card debt, the interest on it will be the basis for calculation.
So for example, if you owe credit card debt that has a 25% interest rate, it is this rate that will be used to calculate the 8.75% additional interest for debt recovery. Additionally, you may also bear the cost of the fees of the collection agency. So now you have to pay the original amount owed, plus the additional cost of recovery and accrued interest.
Click here for additional tips on how to handle credit card debts.
If a public sector recovery agency is used, you stand to incur thousands of Kroner in extra fees and charges.
You Will Have a Payment Notice Against Your Name
Having to pay extra money in fees and charges is actually only a fraction of the issues you should worry about. One issue that has a lasting dent on your financial history is that the creditor has the right to file a payment notice on your credit history (and most creditors do).
This means that you will be blacklisted and this will make it quite difficult for you to get new loans and funding.
Never Ignore A Debt Collection Notice
You only get a debt collection notice when you are struggling to pay off a loan(s) and have in fact defaulted. So once you get a debt collection notice, you must do all in your power to pay up. In fact, it is best not to let the situation get to the point of getting a collection notice.
From the moment your creditor begins to send you messages about missed payments, you should begin to think about refinancing.
All the facts we have pointed out above are for those who do not yet have a collection agency on their case; this is a motivation not to get to that stage. However, for those whose debts are in the legal recovery stage, here's what you can do.
Tips for Refinancing Debt at the Debt Collection Stage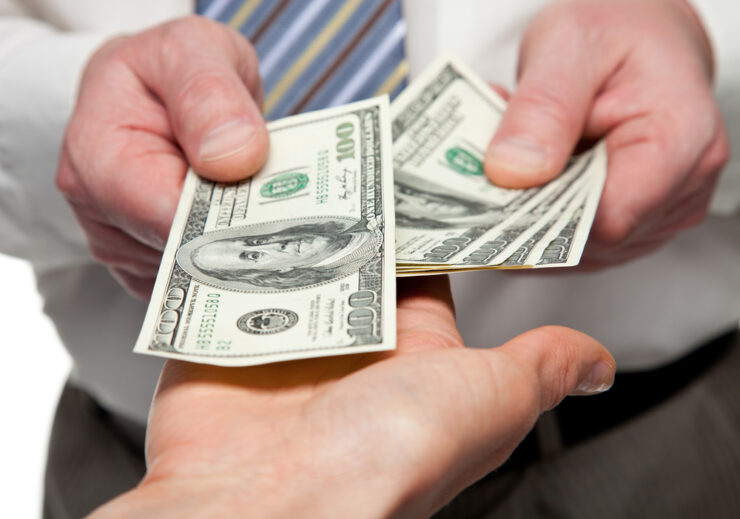 If your case has entered the collection stage or a payment notice has been placed on your credit history, you can still refinance the debt(s). But note that this would no longer be an unsecured loan. Whatever loan you take out now must be backed by collateral.
Some banks can accept that someone else provides the collateral or that you use a property that can be easily transferred.
Below are some top tips to get refinancing at this stage:
Start your refi process once you get the notice.
Get as many offers as possible, compare and choose the cheapest option.
Use an agent that can get as many offers as possible.
Consolidate your debts if possible.
Pay off the most expensive loan first if you can't get a lump-sum refi.
Get a loan with a short repayment term.
1. Start The Process Of Refinancing Once you Get The Notice
If you have left your debts until your creditor(s) began to give deadlines and ultimatums, it is in your best interest to start looking out for refinance before it gets to the final stage of legal recovery. Do not assume that the case will go away, the longer you do not take action, the deeper, you may be digging yourself in. For more insight into this, you can visit https://www.refinansiere.net/refinansiering-av-inkasso/.
This is an important first step that you must really understand.
2. Get as Many Offers as Possible, Compare and Choose the Cheapest Option
Although at this point you are desperate to pay off your debts, do not be too hasty in making a choice. Shop for as many banks as can give you a refi loan at this point. When you collate all the details of the offers, compare them and then choose the best option for you.
3. Use An Agent That Can Get As Many Offers As Possible
At this point you may be so overwhelmed with the debts and all the issues arising therefrom that it may be best to hire an agent. However, in hiring an agent, it is pertinent that you look out for agent that is not only competent but one that can get you as many offers as possible.
When this agent gets you so many options, they can also help you compare them and choose the best option for you. Note that while you may be able to get as many offers on your own, an agent will do it in less time and with less stress than you can.
4. Consolidate Your Debt If Possible
Debt consolidation is actually a very good idea at this point. But the issue is that it might prove quite difficult for you to get a refi with the debt collection case. However, there are banks or financial institutions that specialize in debt consolidation no matter the financial scenario.
If you get a bank or financial institution that agrees to consolidate (refinance) your debt, you know it wouldn't come cheap. You therefore have to determine to employ a stringent level of financial discipline to stick to the repayment plan so that you can pay off what you owe in no time.
5. Pay Off The Most Expensive Debt First
In the event that you do not get a lump sum to consolidate your debts, you can start off by getting a refi that will enable you pay off the most expensive loan first. This entails that you know how much each of your debts is costing you and which is the most expensive.
6. Get A Loan With a Short Repayment Duration
When looking to get refinancing for a loan that has gone to a collection agency, it is in your best interest to get a loan that has a short repayment duration.  Do not prolong the case by getting a long-term loan. The faster you pay off your outstanding, the better your financial record.
More so, a loan with a short repayment duration will not accrue so much interest; yes your monthly payments may be high but it will save you a lot of stress at the end of the day.
After taking all these steps, you should be able to pay off every outstanding loan. However, in the process of all these, a payment notice may have gone on your credit report. This is not good for your credit history, therefore you need to try and clear it from your record. Read this article for tips on how to delete payment notice(s).
Conclusion
The best thing that any borrower can do for themselves is never to default on payments. However, life happens and circumstances can subvert one's repayment plans.  If (when) this happens, we have shared tips in this article that can help you out. Note them as they can come in handy for you or a friend or loved one.