Playing at online casinos for real money can be great fun, but it can also be risky if you're not careful about managing your money and paying your gambling debts. Here are some great tips to help you manage your money wisely and avoid any problems with casino management or other players in the future.
Set a Budget and stick to it
Setting a budget for your bankroll or the amount you are willing to gamble is essential. It is necessary not to spend more money than you have and follow this with a plan for how you will spend any winnings. It won't be as devastating if you lose all your money gambling. Set aside some money for emergencies and financial goals like retirement so that gambling does not become an addiction that impacts those aspects of your life.
If you're getting close to spending everything, take a break from playing games on the casino website until you've regained control over your bankroll. Try to stick to online casinos with different limits for games like slots, poker, blackjack, roulette, craps, and other table games because they can help you keep yourself within your means.
Keep a Close Check on Your Gaming Pace
It is straightforward to get carried away with the thrill of gambling, and before you know it, your bank account balance has dwindled to a mere fraction. One way to avoid that scenario is by closely checking your gaming pace. When you start playing for long periods in one sitting, set a timer for an hour or two, and then stop when the time runs out.
You can also use this tactic to prevent yourself from playing too much in one day. Another way to prevent yourself from overdoing it is by setting limits on how much money you are willing to spend each day or week. This will help keep your spending under control while allowing you to play if you want.
Set your Gambling Limits
Setting your gambling limits is one of the most important aspects when playing online casinos. You should select a specific amount you are willing to spend each day and stick with it, no matter what. You should also decide how much money you want to invest in the game and set an appropriate budget.
Some people prefer to play for small amounts daily and grow their bankroll over time. Others like to invest large sums of money more sporadically to maximize their winnings if they happen across a big win. Once you have decided what type of player you are, it is crucial not to deviate from this strategy.
Take Advantage of the Casino Bonuses and Promotions Wisely
Casino bonuses and promotions are usually the best way to ensure you make money playing casino games. However, it is essential to note that these are not gifts, so you should always use them wisely. Remember that in most cases, you can only cash out a bonus or promotion once.
So if you are given a $200 bonus with a 40x playthrough requirement (which means your bet has to be multiplied by 40 before you can cash out), then before making any bets with this bonus, decide on how much of your bankroll this bonus will represent. If you think it will be more than 1/5th of your bankroll, don't use it; otherwise, take advantage by placing bets that multiply by at least 4x before cashing out.
You can also look for other casino offers such as reloads, deposit match bonuses, and deposit promotions. But remember that to get the maximum value from these deals, you must deposit funds into your account  which may not be possible depending on what other restrictions may apply. For example, some casinos won't give you the highest welcome bonuses until you have deposited a certain amount of money.
In addition to ensuring that you understand all the terms and conditions attached to these deals, they must also fit within your budget. For example, if you plan on depositing $1000 every month but have been offered a 100% reload bonus up to $2000 each month – do not accept this deal unless you have an extra half million dollars just sitting around.
Know When to Stop Playing
Knowing when to stop is the most crucial aspect of managing money while playing at an online casino. Spending much more than you want is easy, especially if you play with a balance you set aside for gambling. If you're not careful, it can be gone in no time.
To make sure that your money lasts as long as possible, it's essential to do a few things before you start gambling: set a budget and stick to it; find out how much time the game will take so that you know when to stop, and always have another fun in mind or the ability to switch games.
You'll also know precisely how much time you've spent on the first game and can decide whether or not it's worth continuing. For example, if you've spent thirty minutes on a slot machine but aren't having much luck, it might be better to move on to another game like blackjack, where your chances of winning are higher.
This way, if one game starts going badly for too long, you don't have any temptation to keep going because there is always another option.
Conclusion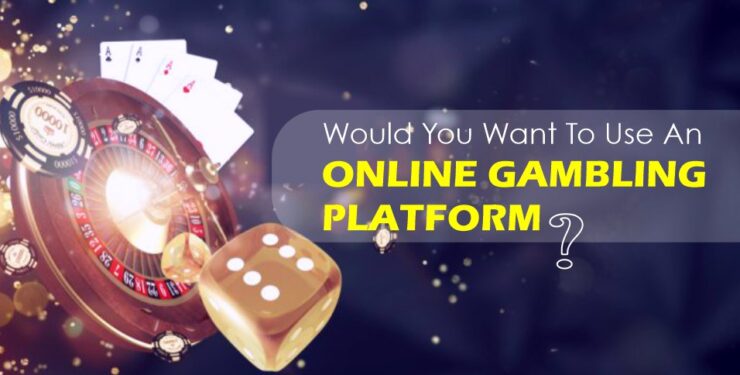 Gamblers have a reputation for not being good with their money, and for a good reason. There are plenty of stories about people who blow their life savings in a day or two. However, there is no need to be part of these statistics if you keep cool and make smart decisions when playing casino games online.
BetFury is a gambling platform that offers all betting opportunities, such as sports bets, casino bets, and much more. Click here to learn more.