Reality TV is anything but real. Often, there is so much cat-fighting and back-stabbing going on that it is quite unedifying to watch the shows.
While there is no scripted plot, much of it is usually edited to show the more interesting bits to increase the hype and add more drama. (Otherwise, how will the mundane days of the Kardashians appear larger than life?)
And that means playing up the bitching, squabbling and temper tantrums. It makes for better ratings, sure, but certainly doesn't do much for character-building.
That being the case, I reckon watching the superfluous and exaggerated schemes in Devious Maids or The Good Wife would be more entertaining as at the end of the day, you know it's just acting. Reality shows, however, is supposedly a reflection of real life on display for all to see and that's disturbing.
One show which I do enjoy, however, is How Do I Look (HDIL). Everyone loves a feel good story, and the idea of the ugly duckling turning into a beautiful swan wins every time. What's appealing about this show is how easy it is to change your image – without any plastic surgery, drastic lifestyle adjustments (like in The Biggest Loser) or dishing out major moolah (except maybe overhauling your wardrobe, depending on where you shop).
The premise of HDIL is simple: most of the women have been so caught up in work, motherhood and a host of other responsibilities that they have neglected themselves and aren't bothered about the way they look. Giving them a makeover helps boost their confidence and self-esteem.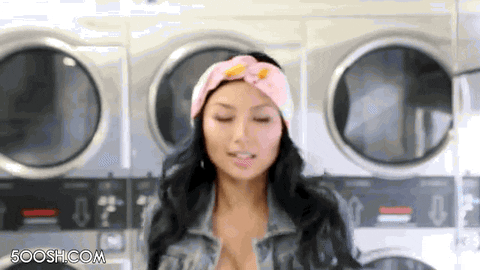 According to Today Online, Jeannie Mai, the bubbly Asian-American host of HDIL said: "If women took their image seriously, they can get better jobs, have better relationships, their children would respect them differently. I'm not saying you have to be fashionable – I don't care about trends – I'm saying if you don't care about how you look, why should anyone else give you the time of the day? By dressing up, you don't have to tell the world to respect you as you're already showing it."
And I like it that she feels "Asian women should stand out with their sense of style", rather than just blending into the crowd.
By looking the part, that's half the battle won but there's more to it than just having a sense of style.
I remember when I was at my lowest after a major operation many years ago, I was in that place where I couldn't see anything attractive about myself. Even though I made an effort to dress up for work, it still kind of fell flat. I realised that if I didn't feel good about myself, it showed despite my appearance.
So beyond dressing up, splashing on some makeup and a great haircut, it's very much an emotional journey as well as the participants learn to appreciate themselves and re-evaluate their self-worth.
The Asian edition kicked off last month with Malaysian actress and TV host Sazzy Falak helming the programme. Looking good in great clothes (can someone tell me where they're from so I can lay my hands on some?), the petite mother of a pair of twins is making her foray into fashion designing as well and doing a commendable job helping participants find their verve again.
It also goes to show no matter which part of the world you're from, women face the same challenges.
One may argue that it's shallow to rely so much on appearance, but those who have been unwell such as cancer survivors, will tell you how liberating it is to be able to get out of bed and put on something nice for a change besides the hospital gown. And how a shade of red on lips and cheeks gives colour to a face that's been stricken pale with disease.
Whether we admit it or not, people form impressions from the way we look and carry ourselves, and it affects the way we are treated. Of course, it can also be deceiving as one can hide under expensive clothes and heavy makeup, but generally, how we present ourselves is a good yardstick of a person's character. So why sell ourselves short when we can put our best self forward?
Coincidentally, I stumbled upon this video below which cleverly illustrates how dressing a certain way and the use of makeup can change perceptions. It's brilliant in the way it subtly carries its message across.
The haze is playing havoc on all our lives – disrupting school, work and flight schedules – and affecting our health. We may not realise it, but the UV rays are stronger than ever now though we don't see much of the sun these days. So it's all the more reason to load up on sun protectors.
What's more important is making a point to cleanse our skin properly, and not with just any old product, but one that's suited to our skin. It took me a long time to realise that half my skin problems were triggered off by the wrong cleanser which dehydrated the skin, set off breakout spells and allergies.
Ultimately, it doesn't matter if the weather is hazy, as long as we ourselves can remain focused on who we are and need to be.