Years ago SD cards were a necessity for every person, but nowadays they are used in fewer quantities, which is why finding just one can be a tricky task. Finding the perfect SD card can be a challenge since you have to narrow down your options and selection. It doesn't matter if you're in photography, videography, the music industry, or if you have a ton of pictures that you wish to save on there and use as your personal mini gallery, SD cards can be used for anything and they will come in handy! Make sure to consider all of its features. Here's how to choose the right kind for you or your professional use.
Top 6 Things To Watch Out For When Shopping
1. Speed classes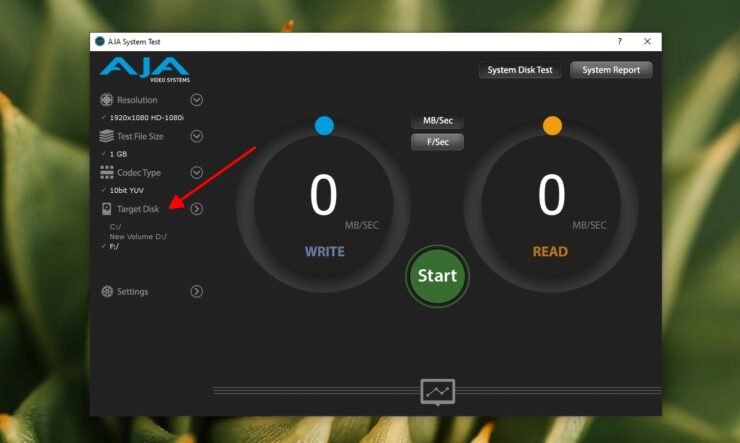 Not all SD cards offer the same speed, as you probably know yourself. A fast SD card is also important if you want to record high-resolution video and save it directly to the SD model. This feature is more than crucial if you're in the wedding business. What options to go for? You can narrow down your selection to three groups, such as SD, miniSD, and microSD cards, all of which are rated in terms of reading and write speeds. Cards can be rated as Class 2 (minimum write speed of 2MB/s), Class 4 (4MB/s), Class 6 (6MB/s), or Class 10 (10MB/s). Find a speed that works for you and your personal or business use.
2. The size
It is never a "one size fits all" type of situation when it comes to technology, and definitely when it comes to SD cards. You can go for standards, minis, or micro SD cards. Standard SD cards are the largest, although they're still pretty small in size. They measure 32x24x2.1mm and weigh just two grams. MiniSD kinds are smaller than standard SD cards and are only 0.8 grams. MicroSD cards are not as popular nowadays. They weigh 0.25 grams and they were used for smaller phones back in the day, while nowadays you can use them for drones, etc. Find the perfect kind that is compatible with your phone, camera, laptop, drone, etc.
3. Storage sizes
Different amounts of storage will suit different purposes. How much of it do you need? Standard Capacity has a range in size from 1MB to 2GB. The next option that you can go for is SDHC, which is of a higher capacity and comes in 2GB to 32GB in size. Lastly, there is the SD Extended Capacity (SDXC) which allows cards 32GB to 2TB in size. Do you need the most and just one large card, or do you prefer several minis to pile it up one by one? Think through and find the best storage capacity for yourself.
PS: Picking out the right storage size upfront is important and from the get-go. The truth is that not all devices will support your chosen card since each slot is different, and each technological item is different in its own specifications. Make sure that it is compatible before you buy it.
4. Physical protection
If you're an outdoor person who is oftentimes doing the most you need to protect your data and your files, along with your equipment. This is why you can purchase a model that is water-proof, shock and x-ray resistant, as well as easy to use even in extreme heat, meaning that it won't burn or glitch as easily.
The more professional offerings in a manufacturer's line will typically have these as standard, while you might not find them as easily at your local store. Double-check your equipment and question your surroundings. Think about its performance, battery life, or even the file recovery software. You will find the right kind for you or your business.
5. Card reader
Do you own the right reader? This doesn't really have to do a lot with your card but is more-so important for your long-term use and when you make your initial purchase. Getting a card reader along with your SD card is important since nowadays you can't buy these as easily and at every corner, making your use a bit harder. Check to see whether you need to use a specific card reader with your chosen model and your chosen brand. Maybe the one that you have at home can't read or can't support this device. Nowadays cards have had their upgrade and different brands have had their take on the outlook, making some old-school readers incompatible with their newer models. Do your research and shop aftertward.
6. WiFi
One of the most useful features you might be surprised to find out that SD cards can include is wifi connectivity. However, this is a newer feature that didn't exist years back, making it still a unique gem and a feature that not that many brands have. It was first introduced by Toshiba and Transcend, but is now a popular option that you can go for if you're often traveling and are on the go, in need of all the help and that tiny little boost that you can get. In fact, when using a wifi-connected SD card in your camera, you can wirelessly transfer your photos to either your computer or a smartphone. Although super unusual and different, this type of card does come with a hefty price point.
How To Know That Your SD Card Is Good?
If you aren't sure about your purchase and your chosen model don't sweat! The truth is that many people struggle to shop in the right place. Make sure that you check out hugdiy.com since all of their items and cards are high-quality, promising, and easy to use while being durable. In fact, you can get any MB or GB size you want, along with practical plastic cases for convenient storage and for your safe traveling. Check them out and find the right kind for yourself, personal or professional use.