Your resume should present your qualifications clearly, concisely, and strategically so that the recruiter will be interested in meeting with you. It should convey your skills, work experience, and assets. A resume is used to describe what you can accomplish professionally and to illustrate what you can do for an employer. Job openings can come up unexpectedly. An up-to-date resume is the key to a successful job search. Here are some tips on how to write a good resume and what to include. If you can't write a resume yourself, the Resumeget website can help.
Make your resume clear and concise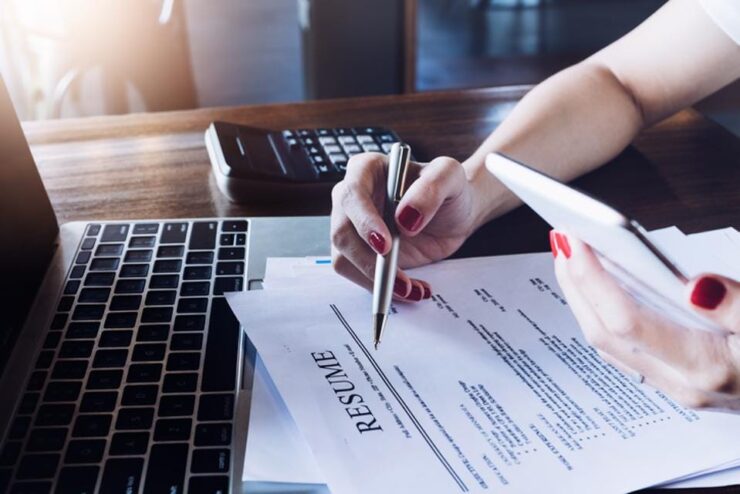 It takes an average of 30 seconds for an employer to review a resume. You want them to see right away that you are a good fit for the position.
Check your resume several times
Make sure there are no spelling or grammatical errors. Ask someone else to read it. A simple spelling mistake on your resume can make a negative impression on an employer. It may even prevent you from getting the job.
Limit your resume to two pages
Make your resume focus on your most recent experience. Old jobs and experiences that are more than 15 years old should either be eliminated or kept to a minimum. That way, the employer can focus on more important information.
Adapt your resume to fit the position you are applying for
Include work experience or accomplishments related to the position for which you are applying. You can do this by looking at the job description or the employer's website.
Emphasize what you have done
You want to be able to identify the best examples of where you have demonstrated your skills. These examples should talk about what you have accomplished in your position and should demonstrate what kind of employee you are. It's best to include this information in the "work experience" section of your resume.
Be honest
Lying on your resume is never a good idea. You don't want to exaggerate your skills or results, as this will mislead the employer. Be confident in what you offer.
Evaluate your accomplishments
Use hard numbers that the employer will understand and be impressed by. For example, how many people you supervised, how many products you sold, by what percentage you increased sales, etc.
Use simple words and action verbs
The person reading your resume may not always be an employer. Resumes may be reviewed by recruiters or human resources professionals who may not be familiar with your particular field. Use plain and simple language and persuasive verbs such as handle, manage, lead, develop, increase, achieve, use, etc.
Include unpaid work that demonstrates your skills
If you have volunteered for a well-known organization or worked on an important cause, mention it on your resume. You should include this experience under "Work Experience" or "Volunteer Work," especially if it is related to the position you are applying for.
Double check and include your contact information
Your resume should include your name, address, email address, and phone number. This information should be placed at the top of the first page. Also, make sure that this information is accurate. Otherwise, the employer will not be able to contact you.
Imagine two great professionals with amazing credentials, talents and experience. Except one is ignored by potential employers and stumped by automated tracking systems. While the other gets several interviews every week from industry leaders.
What's the difference between the two people? It could be connections or circumstances. But often the difference is a great resume that "hacks" into hiring situations. Marketing is as important to professionals as it is to businesses. Imagine yourself as an obvious candidate for this role. It's often the little things in life that matter most.