When choosing a real estate agent, you have to consider several factors like their availability, previous experience, negotiation skills, and more. The dealer must have a solid plan with decent deals and communicate well regularly. If you have a friend who works as a real estate agent, you might be in a dilemma of whether to hire your friend or not.
What Are Pros Of Employing Your Friend As A Real Estate Agent
If you are looking for trustworthy, credible, and result-oriented brokers, then make sure to click here. There are some advantages to hiring your friend as a real estate agent.
1. High level of trust
In general, many of us have some friends whom we can trust blindly. Because of that, you might get more assurance in your work relationship with your friend. You may feel more comfortable relying on your friend than a new agent who is a complete stranger to you. If your friend has an incredible portfolio and has been in the real estate industry for a long time, you can hire them without any second thought.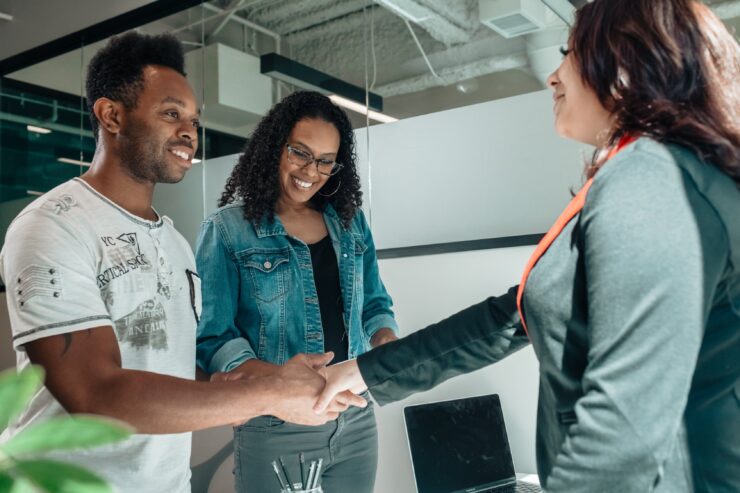 2. Shows The Best Deal As Per Your Preference
If you have selected your close friend who works as a real estate dealer, it can help you get a good deal. For example, your pal might be aware of your preference, which is why they will try hard to grab the best deal for you. In addition to that, if you are looking forward to buying a property, they would inform you about the problems related to that property (if any).
This way, you can avoid being scammed by others.
3. Perform Better Negotiations
The real estate agents are best at negotiations. Depending on your financial situation, your friend can assist you in getting a better deal that is decent enough for your funds. If you want to sell your property at a profitable price, your pal might help you get a buyer as soon as possible. If you wish to buy a property, they might negotiate with the owner so you can buy it at an affordable cost.
During the purchase or sale, you need to share plenty of financial information with the agent, such as credit rating, salary, mortgage qualification, and much more. Some people feel more comfortable sharing this kind of data with their friends than a new real estate agent.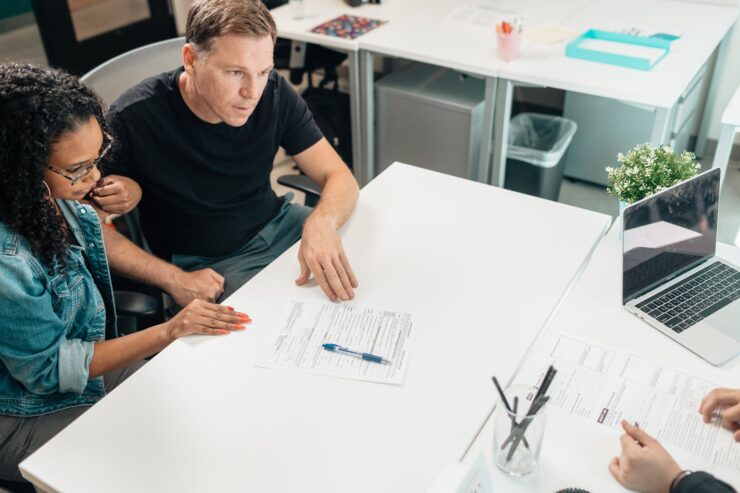 What Are Cons Of Employing Your Friend As A Real Estate Agent
Here are some primary disadvantages of hiring your friend as your real estate agent.
1. Little To No Professional Boundaries
While hiring a real estate agent, it is vital to have a decent professional relationship. However, the employer and employee relation might be loose or does not exist when you hire a pal.
Whether you are buying or selling a property, it is a huge investment, which is why having a professional relation is necessary.
It might be difficult to maintain professional boundaries when hiring friends. However, putting clear boundaries at the start of their hiring will help you negotiate circumstances in a better way.
2. Might Not Take Commitments Serious
There are many incidents where hiring friends as your real estate agent is proven bad. For example, your pal may not take the agreements, responsibilities, and deadlines as seriously as a professional dealer would take. As a result, it will delay the purchase or sale for a long time.
If you are in a hurry, it will absolutely become a bummer. If you want to fire the real estate agent as the deal does not go well, one question might pop up in your mind: Will stopping the deal affect our friendship?
3. Hesitation While Asking About The Real Estate Process
If the real estate process is not going well or if the land shown by the agent is not your cup of tea, you can simply inform the agent about your dissatisfaction with the properties.
However, if the real estate agent is your friend, there are some people who will hesitate to express their opinion about not liking the property.
It is because they might think that it will leave a negative connection between their friendship. Some people would not inform them as they do not want to hurt the feelings and pride of their friends. Due to that, you will be unhappy throughout the deal.
4. Problems With Broker Fees
One aspect you can not avoid while hiring a real estate agent is the broker fees. As the dealer is your pal, you might want to ask for a discounted price. As you are the friend of the agent, the broker might want to get more fees. Though there are some agents who will reduce the fees a little, it totally depends on your pal and you.
5. Damage To Your Friendship
Real estate frequently tends to pull out the worst at times in many people. As real estate is a huge and costly lifetime decision for several people, it can be relatively stressful without a doubt. This is why you require the help of someone who does not have a private relationship with you.
You also need to be able to fire the real estate agent if the entire process is not getting on smoothly. Because of that, you may have to tell your friend that you want to stop the deal. If the situation does not go well, there are high chances that it will almost certainly end your friendship.
Bottom Line
As you can see, though there are some advantages of employing your friend as your real estate agent, the number of pros exceed the positive aspects. You may not be able to express your dissatisfaction when you feel it, your friend might expect too much freedom and may not take the responsibilities seriously.
In order to avoid these kinds of situations, you can hire experienced real estate agents with whom you do not have any personal connection. Check for the local agent, have a look at their track record, past experience, and how they communicate. By considering these aspects, you can select the best real estate agent.