"It's not about retiring. It's about re-hiring," said Gil Penalosa, the founder of 8 80 Cities, a non-governmental organisation in Canada that promotes healthy and active living.
With the life expectancy of populations ever increasing, governments need to make sure that the needs of the older population are met. These do not only include their health, housing and transportation needs but also their social needs.
"Retired people are hungry for knowledge and eager to contribute. All over the world, when people retire we tend to cross them out as if they have died. That may have been true before when people only lived to 50. But our life expectancy has since increased. Two hundred years ago, not a single country in the world had a life expectancy of over 45. Now, not one has a life expectancy of under 45. Now, when we retire, we still have 10, 20 or 30 years left. And (with better healthcare) we are healthier and more productive than ever before.
"Governments need to tap into this huge resource or it will be one of the biggest wastes of human resources," added Penalosa at a Media Roundtable during the International Social Security Conference (ISSC) organised by the Employees Provident Fund (EPF) with State Street in Kuala Lumpur last week. The theme of the conference was Active Ageing: Live Long & Prosper.
Also at the roundtable were EPF deputy chief executive officer (Strategy) Tunku Alizakri Alias, chief executive officer of Denmark's Happiness Research Institute Meik Wiking and the founder of the World Pension Summit and chief executive of Smorenberg Corporate Consultancy in The Netherlands, Harry Smorenberg.
What's needed, observed Tunku Alizakri, is a change in the way we view not only the elderly but also success.
"In Asia in particular, we tend to measure success in terms of our academic achievement, the cars we drive, the house we live in or the hours we spend at work. We need to change our mindsets and think about what really brings us happiness such as building strong family foundations and enjoying the quality of life. Instead of just looking at our GDP, policy makers need to target issues that deal with providing Malaysians, old or young, a good quality of life," says Tunku Alizakri.
The World Health Organisation defines active ageing as "the process of optimising opportunities for health, participation and security in order to enhance the quality of life as people age".
With populations all over the world living longer – and in better health – making sure the expanding grey population stays active and contributes to society is the key to tackling the changing demographic.
Population ageing, according to a 2015 United Nations report, is one of the most significant transformations of our time.
The population of older people all over the world is growing at an unprecedented rate. Last year, the number of people over 65 for the first time in history surpassed those under 15. Malaysia too, is set to become and ageing nation by 2030.
"This is an issue that has to be addressed by all the major stakeholders… for example, the education ministry has to address the need to teach children financial literacy at school, the health ministry has a large role to play, the transport ministry has to make sure public transport is affordable and accessible …
"We need a comprehensive approach and the proposed Malaysian Social Protection Council may be a good start to addressing what we need to do to prepare for an ageing population. For a start, we need data. At the moment, we have scattered data and are unable to access the full extent of the crisis we are or will be facing or the costs involved. Without knowing the problem, how can we come up with a solution to support the growing population of retirees. Hopefully the social protection council will get off the ground soon," said Tunku Alizakri.
While introducing policy and national-level programmes can be long term solutions, the speakers highlighted measures that can be undertaken by individuals, corporations and communities that can be put in place sooner.
"Universities should offer more programmes for older people. These are people who are still hungry to learn. Whether it is history, gardening or music, they want to learn. We have the resources, why not use them," says Penalosa, adding that schools could also open their facilities up for senior citizens in the evenings.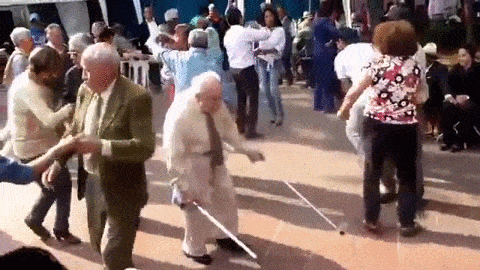 The experience of the retired but still vibrant community, he says, can also be put to good use by engaging them to teach at schools or community centres.
"They can organise games and tournaments, share their knowledge and experience in schools. The costs of all these programmes are low but the rewards will be high as this gives them a sense of purpose, fulfillment and excitement," Penalosa adds.
Retirement, says Tunku Alizakri, brings a renewed purpose in life to many. It marks a time to redefine goals and focus on things that are intangible.
"Companies can play a part to and hire retirees as advisors or consultants. There is a company I know of in the United States that keeps a space in their offices for retirees to come back and consult. They are paid but work for a few hours a day, maybe, on their terms," shares Tunku Alizakri.
Also important is to be mindful that active ageing should be a way of life for all individuals, regardless of their socio-economic status or health condition.
"People who are retired, are no different from people who are still working, when it comes to happiness. The same things drive happiness no matter where you are or how old you are," observes Wiking whose job is to study happiness.
It all boils down to the quality of life one gets to enjoy, he surmises and his fellow panelists nod in agreement.
"All the money in the world will not ensure happiness," declares Penalosa, to which there were somewhat less nods though the sentiment was clearly shared by the participants of the roundtable.