That rug with the car pattern? Those pretty pink princess posters? Children will grow out of the accessories you choose for their bedrooms before you know it.
But it's not easy to give a child's bedroom a makeover. "The children's bedroom is the most difficult room in the home as it needs to fulfil so many different functions – sleeping, playing, doing homework, hanging out with friends," says decorator Katharina Holzer in Germany, who has decorated around 70 children's rooms.
Here, she offers some handy tips.
"There's often just too much stuff in the children's room – why not have a clearout and organise a flea market?" recommends Holzer. Once you've tidied up, you'll see where there is space.
"Often, this reveals an area that you can rearrange without the need to move cabinets or tables," the expert says. It also emphasises the important things in the room.
2) Think about light
"Lighting makes it easy to create different moods," says the expert. In addition to the ceiling lamp, which illuminates the whole room, you should also have a lamp on the desk and a reading light at the bed.
"For example, a string of fairy lights can make the room even cosier," says Holzer.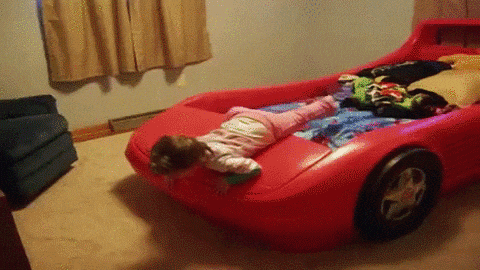 3) Plan ahead
Favourite characters and colours change with the times. Certain ideas should therefore not be used in furniture. "It makes more sense to hang up a cool poster than to invest in a racing car bed," says the expert.
Cushions, curtains and bed sheets are easier to replace. If you want to add a certain colour, paint just one wall. "If you can't do this, why not attach a wooden rod on the wall, for example, behind the head of the bed. You can hang some fabric off it as decoration."
4) Exercise restraint
"If, for example, you hang up too many postcards or posters, it can quickly become too much," says the expert. With some coloured paper and some masking tape for a border, you can create a frame for an image gallery.
It's important to find the right balance between decoration and white space. This is the best way to draw attention your statement pieces without them stealing the show from each other. – dpa/Katharina Heimeier