Traveling enriches us as humans, and the more we travel, the more we realize how beautiful this planet is. Going abroad also gives us a much better insight into how other people live, as we learn more about their daily routines, customs, and traditions, how it all works and how, at the core, we are all the same, and our views on certain matters are the only difference. Of course, in order to get all this, you need to take a walk around the city or island you are visiting, talk to locals, really listen to what they have to say and look at how they behave and do all these things. Yes, this might sound unusual, especially since we are used to living at such a fast pace, but sometimes, and particularly when we are on vacation, we should take a moment and just sit, wait, enjoy, and absorb the ambiance and everything around us.
On the other hand, it's also about picking the right place to visit, and even though many find that one special place which they visit every year, it's always better to look for new places, as you never know when you will find a place where you will feel like at home, and one place, one island that should be on everyone's must-visit list is definitely a gorgeous Crete.
Why go to Crete
The first thing to know about Crete is that it is the largest and most populated island in Greece, but for those who prefer a more peaceful and quieter place, don't let this info discourage you as this island really has it all. The first you will immediately discover once you get here is that it is an island with rich history and vast historical importance that dates much before ancient Greeks we all learned about, the civilization of ancient Minoan.
Just this makes it a must-visit destination, what better way to enjoy ancient ruins and learn more about the history of the island while sipping your favorite drink and enjoying hot yet pleasant weather while listening to the sounds of waves.
The fact that it is not that pricey is yet another reason why visit Crete, especially when we compare everything this wonderful island has to offer with how much it costs to get here. Besides that, prices in restaurants and bars are also not that high, and finding a quiet place to have dinner with a breathtaking view of the sea will not be difficult.
How to get around Crete?
Since it is a pretty big island, traveling from one side of it to another might seem troubling, but only at first, as once you learn and pick a way to transportation that suits you the most, everything else gets much easier. As for public transport, busses come pretty often, and you can easily get around Crete by means of public transportation, and if you decide to do so, the only thing needed is to learn about bus lines and where they go. Of course, since you are on vacation, even getting in the wrong one will not actually be a mistake as you will surely see and experience something new.
For those not fond of busses or even taxis, a much better solution is to rent a car. Rent-a-car services are nothing new, and they still remain one of the best ways to explore and wander around when we are someplace new, as it gives us that much-needed independence. The only thing needed is to find the best car rental agency, and for that, visit here and get all the info you might need.
What to see?
There are many amazing places around Crete to see, and it is impossible to choose only a few of them to mention since each of them is special in its unique way. Since we cannot describe them all, we will describe some of them, and it is up to you to move around and make your own list.
It is impossible to decide which one of the many beaches is the best because each of them has its charm, so our advice is to visit as many of them as you can. One thing is certain, there is no bad beach on Crete, and whichever you choose cannot be a mistake.
This island is a paradise for adventurous people who love to hike, and bringing a good pair of hiking boots is a must if you are one of them. There are many things to see from a height, and for those who want to enjoy the astonishing scenery, hiking is one of the best options.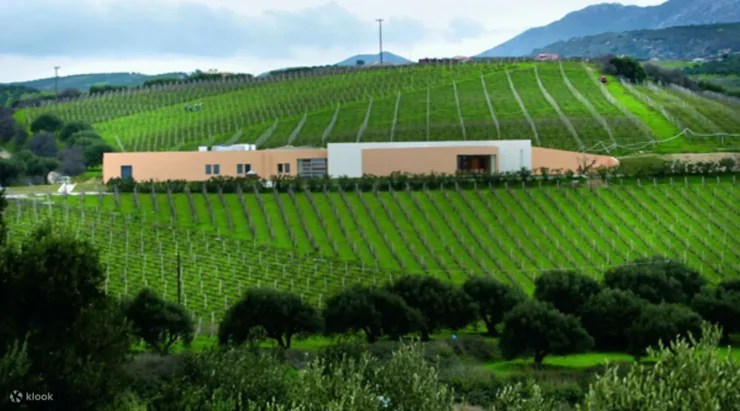 What is a vacation without a bottle of good wine? Luckily, Crete has some of the world's best wineries, and visiting them will provide a once-in-a-lifetime experience, which might make you want to come back again and again. Because of that, visiting some of the local wineries can be the best way to make a vacation even better.
Greek cuisine is one of the most famous ones in the whole world, which is why trying some local specialties should be one of the first things when visiting Crete. There is something for everyone's taste, and thanks to many local restaurants, enjoying those amazing dishes is not difficult. Our advice is to visit various restaurants and try different dishes every time.
The verdict
Crete is one of the islands that should be on everybody's bucket lists, not only when we speak about Greece but when we speak about islands in general. There are a lot of things to see and explore and various activities to try, and it cannot leave anyone indifferent. Exploring it by using public transport can be an interesting way to meet the locals, using a taxi can be an expensive option, but keep in mind that many places should and need to be explored on foot. It makes renting a car the best option to move around and stop to explore whenever and wherever you want. For the accommodation purposes, you can click here and find more information.