You'll likely use the internet as a resource if you're house hunting. One option is to check out internet real estate listings. Then you most likely also check mortgage rates online. Do you still use traditional methods to close the deal on your new house, even if you do most of the online legwork? Even though many individuals use the internet for hunting for a house, only a small fraction makes a purchase. eNotes are useful in this situation. What exactly are eNotes, and how do they work?
What exactly are eNotes?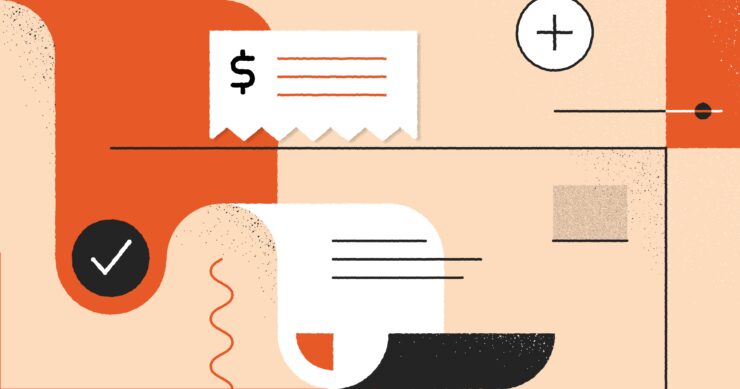 Electronic promissory note, or eNote, is a legally binding contract that ensures borrowers are held accountable for their obligations to repay loans. A promissory note is a written agreement between a borrower and a lender that binds the borrower to pay the lender a certain sum of money by a specified date. It also implies that you have read and agreed to the loan conditions. Promissory notes are necessary for most legally binding loans, including those used to pay for college, a house, a vehicle or any other big purchase. An eNote's conditions may have severe repercussions, including foreclosure, repossession and loss of credit.
Overview of eNotes
The eNotary industry as a whole and eNotes specifically allow for business as usual, even when in-person meetings are impossible. Although not new, its use greatly expanded during the recent coronavirus epidemic. According to statistics, the number of eNotes registered with the Mortgage Electronic Registration Systems (MERS®) eRegistry increased dramatically between 2019 and 2020, from 127,178 to an astounding 462,671.
There was also a sharp increase in RON use. By 2020, the number of eNotarizations is expected to have increased by 547 percent from 2019, according to the American Land Title Association (ALTA). Using an eNote with the help of a reputable firm can help you avoid workplace losses, damages and mistakes. You can check more here.
A group effort is required to create an eNote. It's the same as making a promissory paper note, except creating eNotes may be more difficult since parties aren't in the same room.
An effective eNote requires the cooperation of three different entities. Your closing platform (for instance, OneNotary), eVault, and the Mortgage Electronic Registration System (MERS) all fall within this category.
What are the distinctions between eNotes and traditional promissory notes?
Many individuals are confused about the distinction between eNotes and traditional promissory notes. Among the wide varieties of promissory notes, an eNote stands out as something unique. There is no promissory note that isn't an eNote, but the opposite is also not true.
For example, after you've completed your electronic closing, your eNote will be electronically sealed, making it impossible for anybody to alter the terms of the loan. After that, it gets registered with the entity that will end up regulating all the outdoor electronics of the future. Digitally, a paper trail will be left if your letter is altered. For this reason, the note is impossible to misplace. Any modifications made to the note will be recorded.
The increasing use of electronic notes means that even promissory ones will eventually be processed electronically. That's why it's so important for everyone to have a firm grasp on the whole process of eNote creation, management and conclusion.
eNote and eVault
After your eNote has been developed, it needs to be safeguarded and handled effectively. The eVault system is ideal for this purpose. A vault such as this one is designed to store sensitive paperwork safely. It serves as a repository for information in many contexts. This vault manages all electronic notes and regulates their movement between storage facilities. If you need to see previous iterations, modifications, or audits of your electronic note, the eVault is the place to go. This vault will also help you handle your closure process properly. This electronic safe has the potential to include additional security features.
Your eVault will also be used to facilitate the secondary market sale of your electronic note. Three specific pieces of information must be overlooked when it comes to archiving and sharing your digital notes. Among them are who owns it, where it is physically located, and who handles monthly servicing.
The Advantages of eNotes
Using eNotes may help in many ways. Some of them are:
Because it is quicker to have everything done online, it will simplify the procedure.
Saving money may be possible thanks to eliminating certain costs by switching to an electronic method.
Your digital note will be encrypted so that no unauthorized parties may change it.
By taking care of everything online, you may access more lenders and safety networks, increasing your chances of finding the best possible solution.
The return time is quick; thus, you may make adjustments rapidly if you must fulfill the necessary specifications.
These are only a handful of the advantages of adopting digital notes.
Tips for Making an Electronic Note
To make an eNote, you need to follow a few simple procedures. Some of them are:
Start by using a "seed" file.
After that, send the file using a secure online form, encrypted email, or application programming interface.
Consult with the IT department if you need to access existing data to complete your eNote.
Once the borrower's loan has been authorized, you can prepare the paperwork for signing.
At last, your lender will get the file, and it will be archived in the eVault and MERS systems.
Nothing says you have to go through this alone. Experts are there to assist you on your journey.
E-Notes: Frequently Asked Questions
Here are some of the most frequently asked questions concerning eNotes:
How would you define e-notes?
A simple definition of an eNote is an electronic note. To further understand, picture a digitally created promissory note. Your message is being created digitally rather than on actual paper.
Is it feasible for me to entirely conduct my closure online or digitally?
You may be able to complete the closing procedure online instead of physically meeting with anybody. To go through this procedure digitally, you must utilize the proper platform.
If I use eNotes, will I be able to save costs?
If you use eNotes rather than paper notes, it may help you save money. Get all of the costs laid out for you upfront.
The real estate, banking, and retail industries may benefit from eNotes. Work more efficiently, make fewer mistakes, and reach agreements with them without having to meet physically.