There's a common perception about playing a villain on a popular TV show: It's that the more you are hated, the more you know you are doing a good job.
This, however, does not seem to affect Iwan Rheon who plays Ramsay Bolton, possibly the most loathed character on Game Of Thrones (at least since a certain boy-king died of a poisoned pie in Season Four)!
"I think people generally know that I'm an actor playing a part. It hasn't affected me personally, it's not like I've started to flay people or anything!" Rheon joked, making a reference to Ramsay's dark habits on the show, when we met him in London.
"People are just like, 'oh, you're horrible', and 'I'd love to punch you in the face', but in a jokey way. They congratulate me on the show, and say they enjoy my character being awful to everyone!"
Being awful is a bit of an understatement. Over the last few seasons, Ramsay, the newly-legitimised bastard son of Roose Bolton (Michael McElhatton) has committed many atrocities, most memorably the torture and castration of Theon Greyjoy (Alfie Allen).
"He's definitely a sociopath," said the Welsh actor, who turns 31 on May 13.
"He's ambitious, but in a way, he's just a kid who's gone off the rails. He was left too long without being loved, and somehow got lost."
After all the evil he's done so far, was it possible that Ramsay could do worse in Season Six?
"Of course!" Rheon answered with a laugh. "There's always room for improvement."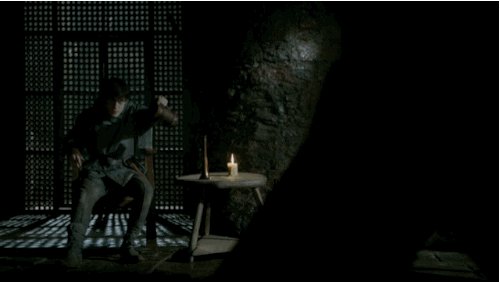 Some Game Of Thrones viewers thought the character finally crossed the line in Season Five, during an episode where he rapes his new wife Sansa Stark (Sophie Turner) on their wedding night.
This scene was one of the most controversial in the show's history, partly because of its dark subject matter, and also partly because it did not happen in the George R.R Martin novels, which the show is based on.
While much that happened in that scene was implied rather than shown, Rheon said it was still very difficult to do.
"I couldn't sleep very much before shooting that scene. It was particularly difficult for me, because of the reality of what he (Ramsay) was going to do. But you have to just prepare for it like any other scene," Rheon said.
"It's a terrible, terrible thing that happens there. But it's true to the world that we're portraying, it was an inevitability.
"As a scene, I thought it was very powerful, and done very tastefully for something so terrible. I dreaded doing it, and so did Sophie, but we had to just go on and do it."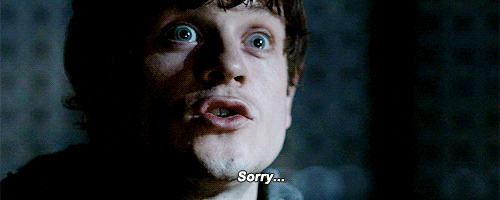 In Season Six, Ramsay finds himself in a tricky situation – while he has won the Battle Of Winterfell, his prisoner Theon and new wife Sansa have escaped from his clutches.
"His marriage to Sansa was a great political move for the Boltons to unify the North, as the Starks were a popular family. An heir from the two houses would really consolidate their position," Rheon said.
"So losing Sansa is a major blow to Ramsay, because it weakens his position, and in the eyes of his father as well. He's not as powerful as he was."
Does Rheon think Ramsay Bolton could ultimately win the game of thrones?
"He (Ramsay) does want to be there, but speaking as a fan, I don't think he should be on the Iron Throne!
"I think Daenerys would be good though," Rheon said.