Here is a selection of five big-screen actors to watch out for in movie theaters next year.
Tom Holland
The 20-year-old British actor and dancer will once again take on the role of Spider-Man in the latest reboot of the superhero story, Spider-Man: Homecoming. In 2017 he will also feature in James Gray's The Lost City Of Z along with Robert Pattinson and Sienna Miller, and in the historical drama, The Current War, with Benedict Cumberbatch and Michael Shannon.
Donald Glover
Also cast in the latest Spider-Man, Glover's exact role in the superhero story has yet to be revealed. For the American actor, next year will be marked by the shooting of the Star Wars Han Solo spin-off.
And let's not forget the second series of TV show Atlanta, which is set to air in autumn. Glover is the creator and star of the critically acclaimed comedy drama, which has received two nominations for the Golden Globes, including a best actor nomination for Glover.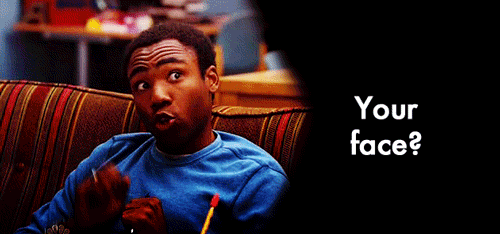 Dane DeHaan
Having emerged as Green Goblin in The Amazing Spider-Man 2 and in the drama Life, where he played the role of James Dean, in 2017, the 30-year-old American is set to star in the Luc Besson science fiction movie Valerian And The City Of A Thousand Planets alongside British top model Cara Delevingne. He and Delevingne will also feature with Alicia Vikander and Christoph Waltz in the period romance Tulip Fever, directed by Justin Chadwick.
Casey Affleck
Ben Affleck's younger brother will likely make headlines in 2017. The American is a favourite to win Best Actor in next February's Oscars for his role in Manchester By The Sea. If he does it will be the first Academy Award of his career, which is already marked by a 2008 nomination for best supporting actor in The Assassination Of Jesse James By The Coward Robert Ford.
Affleck will also feature in The Old Man And The Gun with Robert Redford and Sissy Spacek, and A Ghost Story with Rooney Mara. In 2017, Affleck is further expected to direct and star in the survival drama Light Of My Life, which is based on his own script.
Charlie Hunnam
The hero of the Sons Of Anarchy series (2008-2014), Charlie Hunnam will be in the news for Guy Ritchie's King Arthur: Legend Of The Sword, which is due for release in March. In the adventure epic, the English actor stars as King Arthur, along with a cast that also features Jude Law and Eric Bana. Hunnam's talents will also be on show in James Gray's The Lost City Of Z and Zoe, in which he will feature opposite French actress Lea Seydoux. – AFP Relaxnews