Video gaming is big business. The market is expected to generate $372 billion in 2023, maintaining its healthy compound annual growth rate of almost 13 percent. That growth doesn't come out of thin air, and gaming companies are constantly looking at new markets, innovative technology and so on.
But while the likes of blockchain gaming, eSports and extended reality are all very exciting, one provider is looking to grow by leveraging a type of gaming that is almost retro in nature and looking at it from a new perspective.
California based AviaGames launched in 2017, and focuses on mobile skill-based games in which players can win real money prizes. These mostly consist of the puzzle-style games you sometimes see advertised on mobile apps.
A brief history of browser games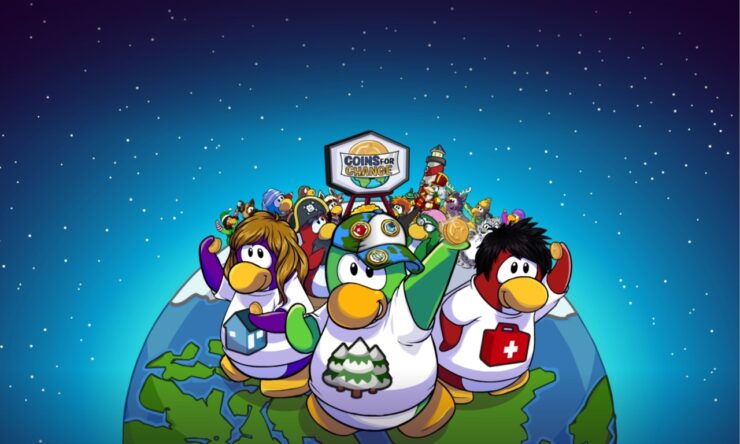 Before we look at AviaGames new service, it is worth giving it a little context by thinking about what has come before. There's a powerful argument that we are all big kids at heart, and this is born out by the fact that gaming has never been far from hearts and minds with every new IT innovation.
So it was that the first browsers were rapidly followed by the first browser game. That particular distinction is usually given to a 1995 creation called Earth 2025, and others quickly followed. These were predominantly text-based, and while some simple animated arcade-style games soon followed, these were limited by the constraints of html programming.
The arrival of Flash opened up a whole world of new opportunities, and when social media became popular, that presented the conduit through which people could both play the games and challenge friends and family to take them on. This also, incidentally, heralded the arrival of the tower defense style game.
As mobile became the platform of choice for gaming, so native apps started to supersede browser apps for this sort of casual gaming. Did this mean browser gaming was heading for obsolescence? When Miniclip, one of the most popular repositories of free browser games, pulled the plug last year, it certainly seemed that this might be the case. However, to misquote Mark Twain, a closer look suggests that news of browser gaming's demise might have been grossly exaggerated.
iGaming – online casinos present a special case
The iGaming niche has been growing at an even faster rate than the overall gaming industry. That's in spite of some regulatory hurdles in many US states. Online casinos have been as much affected by the shift in gaming habits towards mobile as everyone else, and any serious casino platform can be accessed from a mobile device.
While some casinos have native apps, the majority seem to prefer to use mobile browser apps. There are a couple of reasons for this, and both concern different aspects of accessibility.
One of those regulatory issues concerns inclusion of casino apps on the main iOS and Android app stores. In short, both Google and Apple only include casino apps in some jurisdictions and not in others. Where they are not made available, those wishing to install the app need to visit the casino itself or some other third party provider. Even though most of these providers are above board, it is understandable that users will think twice about installing apps from third party sources other than the official app stores.
The other issue is that iGaming serves a very specific demographic, one that is different from the gaming mainstream. Casino gamers are on average older, the biggest spenders being in the 55-65 age bracket. They tend to prefer to keep things simple, logging on to their casino account via the website, either on desktop or mobile. They take reviews seriously, and choose a site that is rated highly as a safe casino provider by independent reviewers like https://www.gamblingsites.com/.
Click and play with AviaGames new service
The new service launched by AviaGames is quite distinct from the world of online casinos, but there is some commonality in that it involves browser games that can be played for financial reward.
The platform is called Pocket7Games WebGames, and is a browser-based games solution designed specifically for mobile gamers. The idea is to gives players access to its wide catalogue of titles without them having to go through the hassle of downloading each one as a native app.
WebGame represents a key growth initiative from AviaGames as it continues to invest heavily in expanding the Pocket7Games compendium of skill-based games.
Vickie Chen is the CEO and founder of AviaGames. She says the goal of WebGame is to use a "simple click and play option" that would make it easier to "reach even more players and create an exclusive space" in which they can explore the ever growing selection of games.
Browser gaming reborn in the mobile era
Those who have been around the tech sector for a while will undoubtedly be stifling a smile as AviaGames touts browser based games as a new dawn in the world of gaming. But they could just have a point. WebGames is different from traditional browser services in that it is exclusively available on mobile browsers. Try to access it from a desktop, and you will be presented with QR code for your mobile. It means all players are competing on the same terms via a mobile touchscreen.
The WebGames service hosts a whole selection of Pocket7Games titles, which include a range of tile swapping games, solitaire games, bingo games and so on. AviaGames says it has plenty more in the pipeline that are waiting to launch. These can be played with either in-game tokens, real money or a combination of both. The Webgames service also includes the necessary functionality for prize withdrawal.
AviaGames anticipates that the new service will herald a renaissance for browser based gaming. It's not one of the trends that experts were predicting for 2023, but given the popularity of thePocket7Games range to date, it could easily happen.