New US research has found that seniors who fail to identify at least four out of five common odours are more likely to develop dementia.
Carried out by the University Of Chicago, the long-term study looked at 2,906 adults aged 57 to 85 and asked them to identify various everyday smells.
The team tested the participants' sense of smell using Sniffin'Sticks, a well-validated tool which looks like a felt-tip pen but is infused with distinct scents instead of ink.
The five scents included in the study, in order of increasing difficulty, were peppermint, fish, orange, rose and leather.
The results showed that 78% of participants had a normal sense of smell, with 29.4% able to correctly identify four out of five scents and 48.7% able to correctly identify all five.
Around 14% could identify just three out of five scents, and 5% could identify only two scents.
Two percent of the participants could name just one, and 1% were not able to identify any at all.
Five years after this initial test was carried out, the team found that almost all of the participants who had been unable to name a single scent had been diagnosed with dementia.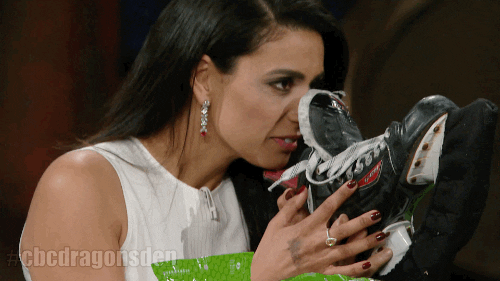 In addition, nearly 80% of those who had identified just one or two scents also had dementia, with the team finding that the greater the loss of the smell, the higher the incidence of dementia.
"These results show that the sense of smell is closely connected with brain function and health," said the study's lead author, Jayant M. Pinto, MD. "Loss of the sense of smell is a strong signal that something has gone wrong and significant damage has been done. This simple smell test could provide a quick and inexpensive way to identify those who are already at high risk."
The study also follows research published back in 2014, which found that olfactory dysfunction was associated with increased risk of death within five years. In this study loss of smell was also found to be a better predictor of death than a diagnosis of heart failure, cancer or lung disease.
Trouble identifying odours has also been found to be an early sign of Parkinson's or Alzheimer's disease.
Pinto also pointed out that a loss of smell can have a significant negative effect on daily lifestyle and well-being, explaining that, "Smells influence nutrition and mental health. People who can't smell face everyday problems such as knowing whether food is spoiled, detecting smoke during a fire, or assessing the need for a shower after a workout. Being unable to smell is closely associated with depression as people don't get as much pleasure in life."
"Of all human senses," Pinto added, "smell is the most undervalued and underappreciated – until it's gone."
The findings can be found published online in the Journal Of The American Geriatrics Society. – AFP