Do clowns scare you? Well, you are not the only one who tremble at the very sight of them!
Coulrophobia, or the fear of clowns, is one of the most common phobias around. It is a phobia that usually develops in young children, but it can also continue well into adulthood.
No one really knows exactly what it is about clowns that is scary. Perhaps it's the makeup, or the bright, colourful (and kind of ugly) costumes. Maybe it's the way they laugh and speak – or, in some cases, don't speak – that appears freaky to some.
It could also be a combination of all that and more!
With the release of horror film It, an adaptation of Stephen King's hit 1986 novel of the same name, we take a look at a handful of clowns that are only half as scary as the story's main character, Pennywise.
Krusty the Clown
He's not real, he's a fictional character.
But then again, so is Pennywise…
If you think about it, Krusty the Clown, a regular character on the long-running animated TV series The Simpsons, can be very scary if he were to ever "come alive". That raspy, high voice, the maniacal laugh, the weird hair … *shudder*
Insane Clown Posse
The Insane Clown Posse is a hip-hop group made up of two "clowns" – Violent J (whose real name is Joseph Bruce) and Shaggy 2 Dope (Joseph Utsler).
The group is known for its elaborate live shows, in which the duo and their musicians perform in clown makeup, though not in clown costumes.
Unfortunately, though they don't look scary, their music can be difficult for some to listen to.
Charlie Chaplin
Charlie Chaplin, one of the most famous comedy actors from the silent film era, is also considered a clown, and a global film icon thanks to his many contributions to the industry.
Chaplin began his entertainment career in theatre, excelling in vaudeville-style shows and comedy sketches. Chaplin soon developed the screen persona "the Tramp" when he progressed to doing films. It is this persona that has endeared him to people over so many generations (it first appeared in 1914!).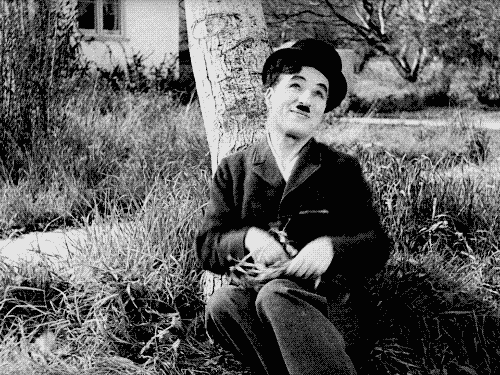 Ronald McDonald
Come on, how can you be scared of an ever-smiling clown who brings us Happy Meals and uh, durian-flavoured McFlurry sundaes?

The clown in the yellow jumpsuit and red-and-white onesie, and gigantic shoes also has a charitable heart. Every now and then, he can be seen at hospitals, spreading some cheer to sick children (as well as weary doctors, nurses and orderlies).
Plus, ever heard of the Ronald McDonald House Charities (RMHC)?
According to their official website, the "mission of RMHC is to create, find and support programs that directly improve the health and well-being of children and their families". That's wonderful!
It is now showing in Malaysia. For showtimes, head to the GSC website.
---
* Do you know of any other clown/clowns – fictional or otherwise – who are not as scary as Pennywise? Let us know in the comment box below!